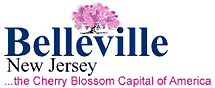 The Belleville Foundation
Our History
During World War II the presidents of three Belleville corporations joined hands in a classic demonstration of community leadership. Concerned with the future of the Town, Martin Tiernan of Wallace and Tiernan, Walter Kidde whose company bore his name, and Harry Specht of Eastwood Nealley shared their vision for Belleville's position in a post war world with other corporate and influential citizens. From their efforts, the Belleville Foundation was incorporated on December, 30, 1942. The trustees for the first five years were Harry G. Specht, President; Martin F. Tiernan, Walter Kidde, Rev. Peter F. Deckenbach, Rev. Joseph M. Kelly, Dr. O Bell Close and Everett B. Smith.
The Initial purposes of the "Foundation" were:
(a) To promote the spiritual well being and religious life, without regard to sect, denomination, creed or faith, of the residents of the Town of Belleville, Essex County, New Jersey, by direct financial aid to any organized church, religious society or association in the Town of Belleville, as well as by any other means;
(b) To engage in charitable and social welfare work among the needy residents of the Town and to assist in the education of, and rehabilitation, both medical and physical, of the under-privileged residents of the Town of Belleville without regard to race, color or creed;
(c) To promote the education of residents of the Town of Belleville by making available facilities including financial aid for any school or any educational or scientific institution or association situate in the Town of Belleville, New Jersey;
(d) To promote child and infant welfare work in any way that will alleviate pain and suffering from those of tender years.
The names of the incorporators were Harry G. Specht, Philip Dettelbach, G. C. Hiss, W.G. Clark, Jr., Frank L. Chambers, E. W. Chapin, Rev. Joseph M. Kelly, Rev. John A. Struyk, O. Bell Close, Rev. Edgar M. Compton, Peter R. Deckenbach, Rev. Marshall J. Whitehead, Rev. Willard H. Borchers, Rabbi Rubin R. Dobin and Everett B. Smith.
The leaders moved rapidly to make the newly born Foundation an effective presence in the community. A January 8th 1943 letter from Harry Specht to Martin Tiernan reveals that the first contributions were recorded as being $10,000 from Wallace and Tiernan, $2,500 each from Walter Kidde Co. and Eastwood-Nealley and $1,000 from a Mr. Peterson from Holmes St. (To give some perspective to the generosity of those gifts, Trustee and Belleville resident Al Schmitt recalls that his family was paying $100 a month rent for a three bedroom, 1 family home in Cliffside Park and his father earned $75 a week).
Mr. Specht's letter further stated that he had spoken to Viking Tool, Sonneborn, and National Grain Yeast and would be approaching Westinghouse, Edison and Jergens over the next few weeks. He noted that he spoke of the "project" at Rotary and indications were that corporate representatives would be providing support. A most interesting sentence in the letter was "I am planning to have a meeting at the plant, within two weeks, of the Doctors in Town to discuss the question of a hospital for Belleville…."
With the exception of a $25,000 bequest from the Estate of Martin Tiernan in 1969, the records unfortunately show no other record of fundraising contributions. The record of grants made, although sporadic, indicates that there had to be substantial income, from contributions, in addition to investment income.
There is an interesting letter from Mr. Specht to Governor Charles Edison in which he thanks the governor for his letter of January 18 which outlined some of the post war problems that the Foundation should consider. In his letter, Mr. Specht outlined the Foundation's objective to coordinate the efforts of (1) our Town officials, representative of government (2) Our churches, representative of our moral code of living (3) Our industries, representative of our earning power (4) Our Board of Education, representative of our youth, education and training (5) Coordination of all the other clubs such as Rotary, Lions, American Legion, etc. representative of the social side of our Town We hope out of this program to be able to play our part in the post-war period.
There is virtually no record of the foundation's activities from the time of it's founding until 1963. The minutes of January 30, 1963 show that there were six officers, a five member finance committee, twenty foundation members and an eight member scholarship award and loan fund committee. Eliminating duplicate names, 25 individuals played a leadership role in the governance and activities of the Belleville Foundation at that time.
Prior to 1963 there is no record of the income generated and grants made by the Belleville Foundation.
1963 grants totaled $26,000. $6,000 was to the Belleville Chamber for a special purpose, $5,000 for Camp R0-LI, and $15,000 split equally among the high school rowing teams of Belleville, Nutley and Kearny as a matching gift toward construction of a boathouse.
Grants from 1964 to 1974 totaled $296,500 with Clara Maass receiving $270,000. Other recipients: Camp RO-LI, $11,000; Cerebral Palsy Center, $9,500; Little Zion Union American Methodist Episcopal Church, $3,000; YM-YWCA, $1,500; High School Music Fund, $850; Belleville Dental Clinic, $650.
The above grants are in addition to what was being done for Belleville high school seniors. The records are unclear, but they do show that in 1973 there were $10,000 in scholarships awarded; in 1966, 1967 and 1969 respectively there were outstanding student loans for $19,000, $30,000 and $30,000.
A May, 1974 notice called for a special meeting on June 10 to discuss the liquidation of the Foundation and the transfer of $3,000 to the Cerebral Palsy Center and $20,000 to Clara Maass Hospital. The action taken on June 10 was to make the transfers and have the balance of funds remain in the Belleville Foundation for the use of the Scholarship Fund. This was apparently the transition to the operation of the Foundation as it exists today.
Two months later there is a typewritten "Speed Message" from Trustee Norman Thompson to President Thomas J. Devine. "Dear Tom: RE: BELLEVILLE FOUNDATION – SCHOLARSHIP FUND. Now that the Scholarship Fund is now the 'full time' job of the Belleville Foundation, it is my opinion that we should change the 'image' of our committee. We should have some new ideas – such as publicity, obtaining additional sources of funds from local business & industry etc. I would like your ideas before I write to Paul."
Over the last 60 years, the original funds have been managed to assist many of Belleville Residents and Belleville High School Students . The only income to the foundation was from investments made with the original endowment and repayment of loans. In the past this decided the amount of the scholarship and loans given in any school year.
In order to manage and oversee the Foundation, a Board of 10 Belleville residents and business people was created. Although funds for the Foundation have never before been solicited the rising cost of education coupled with the increased needs of the community has made the Board consider a more proactive role for the Belleville Foundation.
We are asking Belleville Business owners as well as Belleville Alumni to consider making tax deductible donations to The Belleville Foundation, Inc. If you desire to become part of this Foundation's great legacy through a donation or endowment please contact us .